CHURCH OF SCIENTOLOGY
OF SAN DIEGO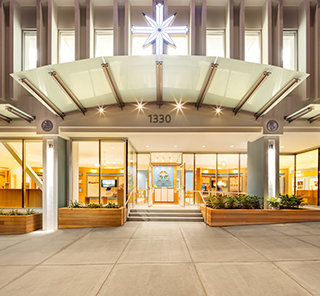 It is with great pride we welcome you to the Church of Scientology of San Diego.
This city holds an exceptional place in the life of Scientology Founder L. Ron Hubbard. For it was here he not only lived during his youth, but later launched a legendary writing career that would span half a century and see him take his place among the most enduring and widely read authors of all time.
Since 1971, our Church has served a growing congregation. Today, we are honored to extend our help to communities from North County to South Bay.
Our Church realizes Mr. Hubbard's vision that all Churches of Scientology become what he termed Ideal Organizations (Orgs). Ideal Orgs not only provide the ideal facilities to service Scientologists on their ascent to higher states of spiritual freedom, but they also serve as a home for the entire community and a meeting ground of cooperative effort to uplift people of all denominations.
To that end, we share our Church and our many social betterment and humanitarian programs with all of San Diego. We look forward to working with every group and individual dedicated to uplifting society, in the same spirit San Diego rose to become the finest city in America.
Together, we can achieve our common dream of a drug-free, crime-free and flourishing future for all.
GRAND OPENING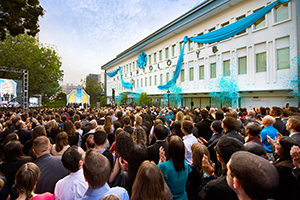 Inauguration of Ideal Church hailed as moment for the American Dream in city Scientology Founder L. Ron Hubbard called home.